DC10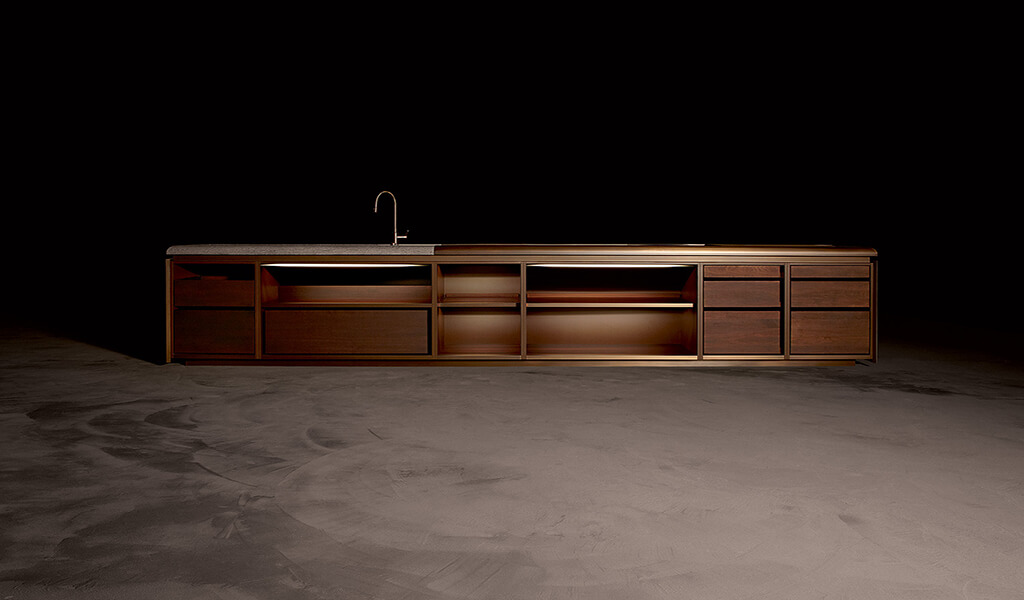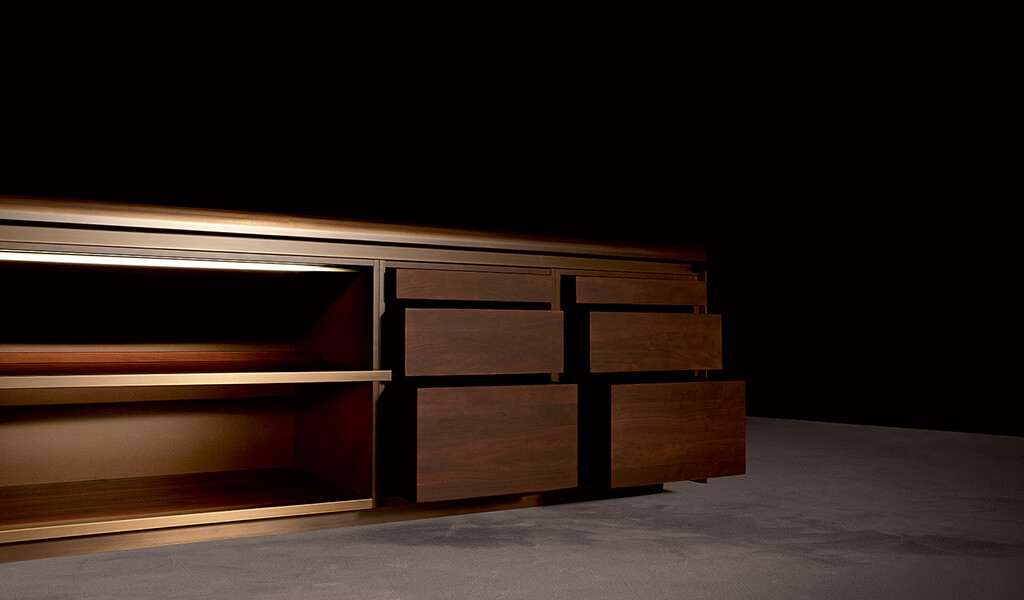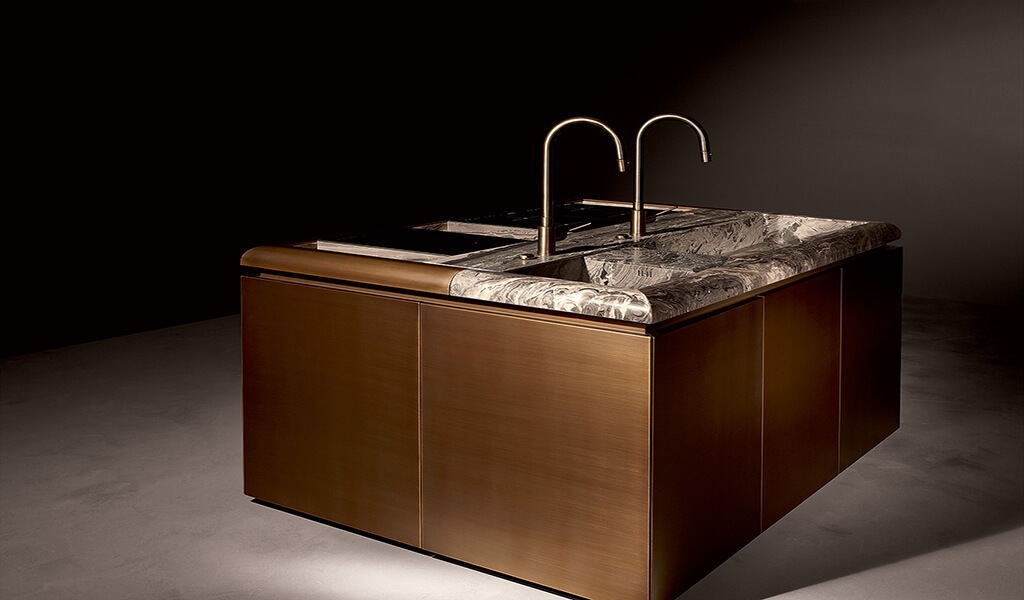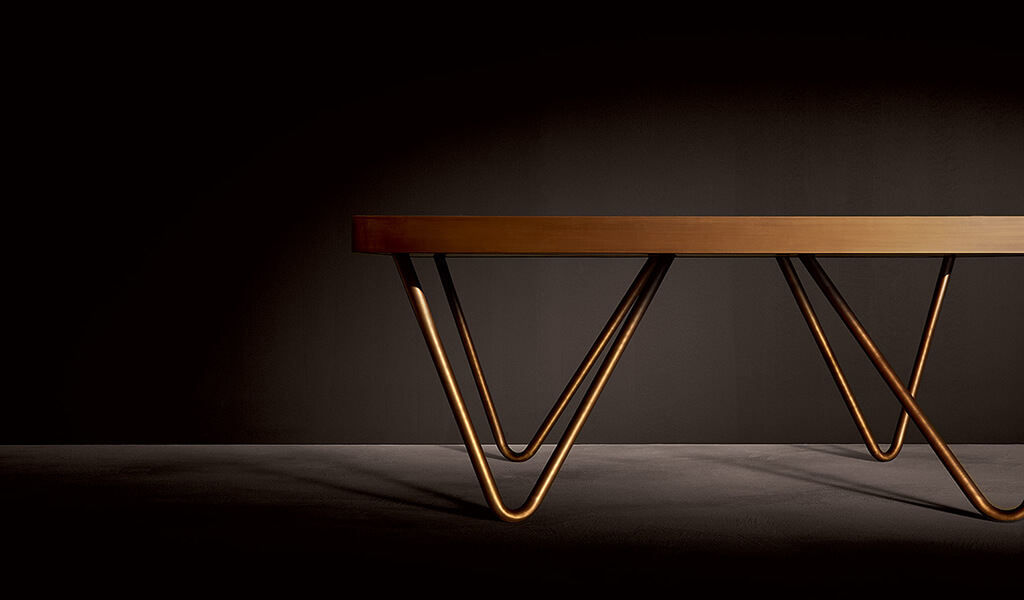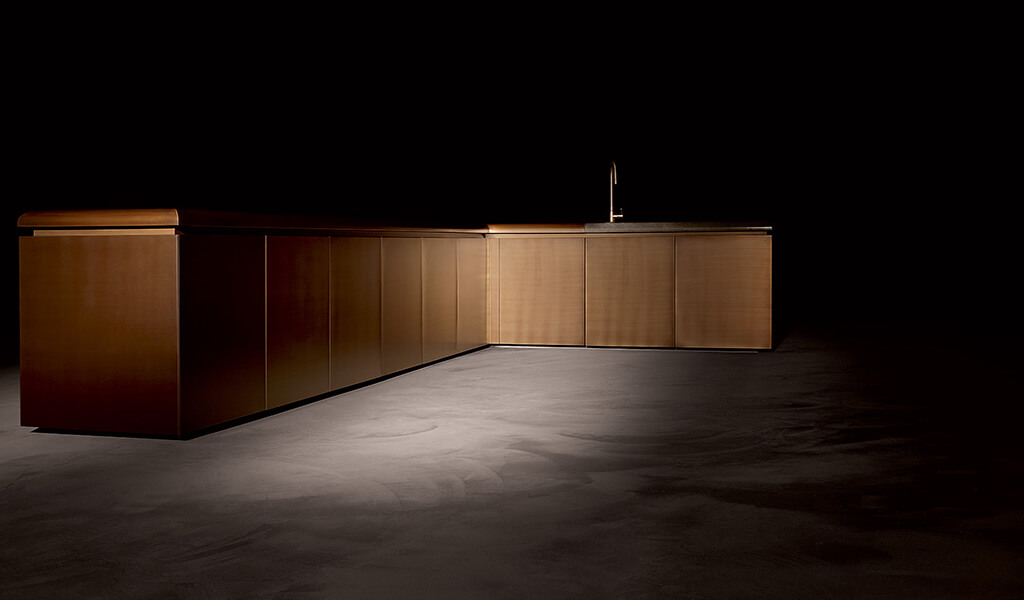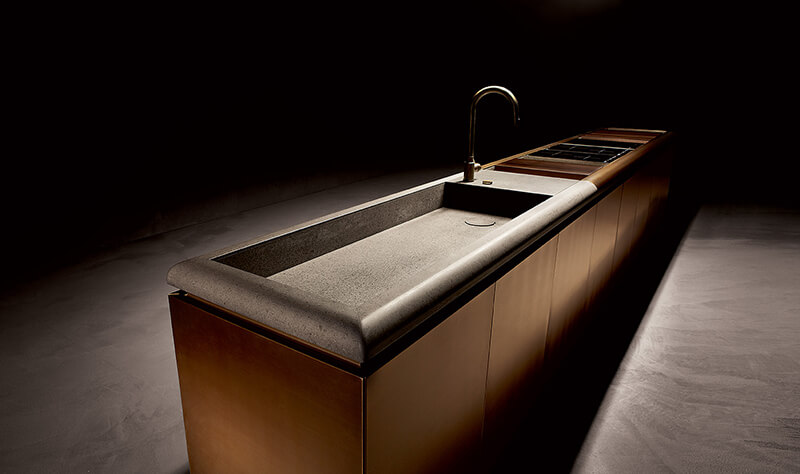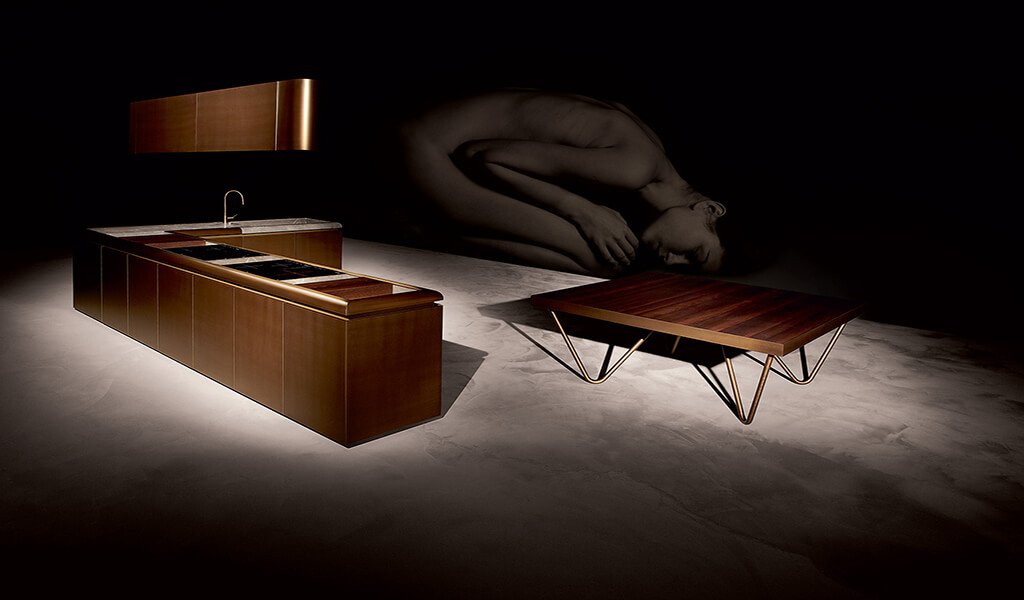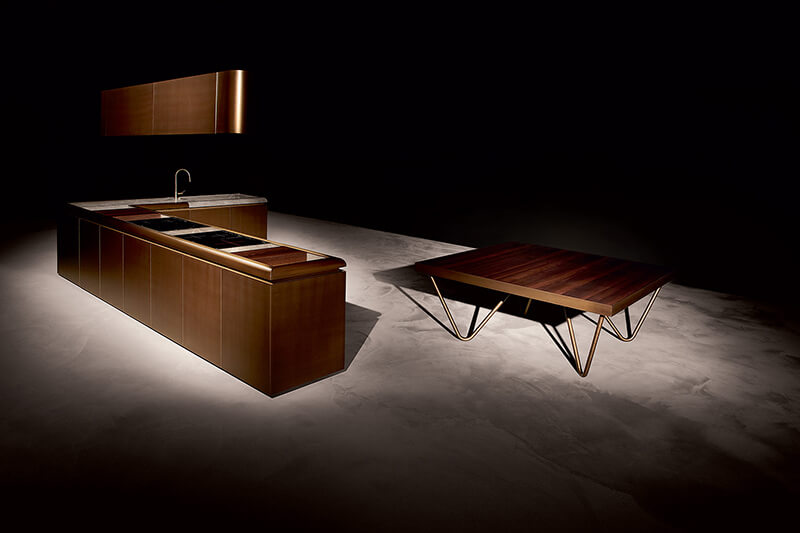 The artistic installation conceived by Vincenzo De Cotiis  focuses on the "idea of the kitchen to come".
Without offering solutions, he leaves it to every observer to find himself reflected in these shapes and imagine the kitchen that will suit him best in 2050.
Burnished brass, wood and stone, a kitchen for use in the middle of the room only, with original forms, a "work centre" that updates and rethinks tradition.
DC10 is an extraordinary object of great intensity: a dark, dramatic kitchen, firmly determined to last for decades, coming in to land amidst future generations. The choice of metal carries a message of solidity and permanence, but also the almost scientific connotations of a research laboratory, or even a Wunderkammer. And that row of doors are also gates, leading to storage compartments that contain precious things and memories, protecting them from nuclear winters and the roller coasters of fashion.
DC10 is a combination of island and peninsula components, for site-specific furnishing of tailored precision. It does not envisage wall units or cupboards and the material used for the doors, brushed burnished brass, is an absolute novelty in this context, generating warm, luxurious surfaces. Worktops are extraordinary; they have rounded edges and a large recess interrupted by counter-top appliances and accessories. Inside, the kitchen has a carcase with high technical and design values, associated more with living-room than with kitchen furniture.
     More information?